Christopher King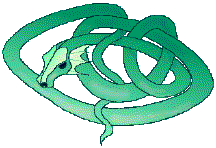 shotgunlo@hotmail.com
Franklin Pierce College
FPC Box 850 College Road
Rindge, NH 03461
United States
---
Words from the Author
Hiya folks! Well its about time I start putting SOMETHING up to make it look like I'm doing my job fairly accurately. In any case, its here so quit your bitching. Any publishers, theres the contact info right there, don't be afraid to use it as most offers won't be turned down, even if they are unreasonable. You see what I'm resulting to now??? I have no integrity left thanks to you gerbils! You people are pigs! I will personally spit into every fiftieth burger! Ach zu liebe!
---
My Literary Works
The 2 poems on this page are nice and sweet and will make you want to cry. Well they make me cry. OK, so I'm a sissy-mary, ya wanna make something of it, punk?!?
If you liked the first, you'll like these more, or your money back!!!
A touching and nearly true story of me and one of my ex-girlfriends who was also a prostitute.
---
Other cool places to go
The Dungeons of Chris is where you can find out all about all those nifty little facts you're just dying to know. For instance, the state capital of Indiana is...
Like anything at all? Write to me and let me know!
Great links that I use are all here! To get listed in my links section email me!
International Online Writers Association, go ahead and join, everyone else is doing it.
---

This page has been visited

times.

---
---

This Warriors of the Sensitive Soul site is owned by Chris King. Want to join the Warriors?

[Previous 5 Sites] [Previous] [Next] [Next 5 Sites] [Random Site] [List Sites]