Christopher King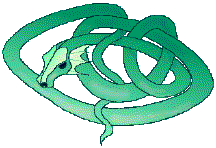 shotgunlo@hotmail.com
Franklin Pierce College
FPC Box 850 College Road
Rindge, NH 03461
United States
---
Chris' Amazing Page of Links
Every ring or group I see that wants people to submit their websites to be part of a group all say that they want pages that aren't all links. Thats why I decided to make a page that was all links. Well thats not the only reason why. I was bored and I wanted a groovy way to get all my information to other pages at one convenient location. So I guess this page is mainly for my own amusement, although I have no qualms if anyone else wants to borrow the info here. If you want your page listed here mail me! Of course, remember that this page is for links that I use, so if I never go to your page, I won't put it up here. I'll probably put up all but the lowest forms of trashy pages on here, but then again if you're at my page trashy is probably what you are looking for, huh? Oh well. In any case, please no porno pages. I do, however, believe in free opinion so even though I do not agree with your philosophy I may put your page up in my links section no matter how racist or sexist or agist it is. Not because I believe in your rhetoric, I just believe in being open minded, accepting, and patient with the ignorant. Again, though, if I never go to a racist, sexist or discriminatory page I won't put it up here. Deal with it, pink boy!
---
What do you think it is? It's my guestbook!
If you'd like to leave a private message just for me, do it here.
Don't go here! This is just for me to check the messages on my answering machine.
---
Friends Pages
These pages are those that are constructed by my personal friends and impersonal friends and anyone in my family who isn't me or my cat.
---
Megaversal Links
These pages are other pages dedicated to Palladium Role-Playing Games. Personally Rifts is my favorite and I know lots of other people like Rifts too, so don't get too upset if the majority are Rifts pages, OK? If no, consider yourself marked for death and my eternal enemy.
---
Cool Pages
These are random pages I find on the net that I like and deserve notoriety. Even though this couldn't really help that much.
---
Video Game Sites
What do you think is here? All the cool video game sites that I visit.
---
Free Stuff
These are all pages where you can get some way bitchin' free stuff that is cool because I'd use it. Of course, I think spatuals are cool, too bad no one is giving them away for free.
---
Businesses
The pages in here are those belonging to business, companies, and "services" if ya know what I mean (wink wink, nudge nudge, say no more).
---
Organizations
These are all the fun .org's I like to visit and raise hell in. Some of them are good, some of them are not so good, but they all get that nifty non-profit ".org" status.
---

This page has been visited
times.